Junior Project Manager - Transport, Retail, Manufacturing
Workplace address:
Laurinova 2800/4, 15500 Praha - Stodůlky, CZ
Type of employment:
Full-time work
Type of contractual employment relationship:
employment contract
Duration of employment:
Permanent
Benefits:
Bonuses, Cell phone, Notebook, Contributions to the pension / life insurance, Flexible start/end of working hours, Meal tickets / catering allowance, Holidays 5 weeks, Educational courses, training, Cafeteria, Refreshments on workplace, Contribution to sport / culture / leisure, Education allowance, Soft loans to employees, Sick days, Occasional work from home, Corporate events, A longer unpaid leave, Individual budget for personal growth
Required education:
College
Required languages:
English (Intermediate) nebo Czech (Advanced) nebo Slovak (Advanced)
Postition suitable for:
Graduate
Would you wish to a project manager and manage large international projects, communicate with top managers from different countries, participate in shaping of future and don't have enough experience or opportunities? Don't be afraid, join our team and build your dream career with us by starting as a junior project manager.
If you don't have a technical background, don't worry! We will help you to manage our projects and assign you to the relevant ones in line with your seniority level and give you the opportunity to learn, grow and develop.
Your responsibilities would include:
Managing initialization, planning, estimation, realization, and finishing processes of development and implementation of our and also 3rd party solutions
Assigning resources, time management, and budgeting on the project
Delivery of the project in time, budget, and required quality
Project reporting
Management of a team of SW developers, vendors, communication with client and stakeholders within the project
Motivate the staff, conduct regular review meetings with the team members; participate in staff's career development and performance evaluation
What do we need you to have:
Relevant experience in project administration or project management preferably in SW development, implementation,consultancy or support
Excellent communication and analytical skills
Advanced communication level of English and fluent Czech/Slovak
What do we offer:
Great mixture of friendly atmosphere and stability of one of the biggest IT companies (Our employees stay with us for more than 8 years on average)
Possibility to purchase company share and participation in company profit
Professional growth and development through certified training programs and knowledge sharing
The full-time contract for an indefinite period
Flexible working hours
Home-office upon agreement
Professional growth and development through certified training programs and knowledge sharing
Multi-sport card
900 CZK/monthly for your leisure activities
105 CZK meal vouchers
5 weeks of vacation
3 sick days
30 days of fully paid sick leave
Special tariff offer in O2
Life Insurance
Company loan without interest
Mental health program
Friendly working together culture
About the company CGI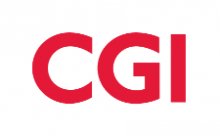 CGI delivers high-quality business consulting, system integration and outsourcing services. With 68,000 professionals in 40 countries, CGI achieves top results in the industry when implementing the projects within set terms and budgets.
show more
CONSENT TO THE PROCESSING OF PERSONAL DATA
I hereby give my consent to processing of my personal data. Personal data processing is regulated within Czech Republic by Act No. 101/2000 Coll. in cases when CGI IT Czech Republic s.r.o. acts as the data controller and within Slovakia by Act No. 122/2013 Coll. in cases when CGI Slovakia s.r.o. acts as the data controller. The consent is hereby granted to CGI IT Czech Republic s.r.o. and/or CGI Slovakia s.r.o as the data controller for the purposes of the selection procedure for the given job and further for the purposes of registration of myself as a potential employee of the company. I give my consent for the term of 3 years from the date of provision of the personal data. I acknowledge that the consent is given voluntarily and may be withdrawn at any time. I acknowledge that the personal data will be processed by company LMC s.r.o., Id. No.: 264 41 381, a company with its registered office in Prague 7, at Jankovcova 1569/2c, Postal Code 170 00, by means of its electronic systems. I have been advised of my right to obtain information as to what personal data are being processed in relation to me, for what purpose and in what manner. Should I ascertain or believe that the controller processes my personal data at variance with protection of my private and personal life or at variance with the law, particularly if the personal data are inaccurate in view of the purpose of their processing, I may request the controller to provide an explanation or claim that the controller remedy the state of affairs. This may include particularly blocking, correcting, supplementing or destroying the personal data.
Personal data processing consent for employer
I wish to increase my chances of future employment and therefore, I hereby agree that CGI IT Czech Republic s.r.o., Business ID: 62412388, Laurinova 2800/4, Praha, Stodůlky further processes my personal data, even beyond the selection procedure for said job position, for the purpose of keeping my records and sending me similar job offers. I grant my consent for 5 years. I may withdraw my consent at any time. Your data will be disclosed to authorised employees of the company(-ies) only to the extent necessary for the processing purposes.
T_CMS_HEADER_GDPR_NOTICE
By replying to this advertisement, you provide the controller with your personal data for the purposes and the duration of the selection procedure. In connection with processing your data, you have the respective right: (i) to access the data, (ii) to correct or complete inaccurate or false data, (iii) to delete the data if it is no longer needed for the purposes for which it has been collected or processed, or if it has been collected illegally, (iv) to limit the data processing in special cases, (v) to transfer the data, (vi) to object to the data processing which will therefore be terminated, unless there are serious legitimate grounds for processing which outweigh your interests, rights, and freedoms, especially if the reason is an enforcement of legal claims, and (vii) to contact The Office for Personal Data Protection. Your data may be transferred to a non-EU employer which does not provide adequate data protection. The transfer is necessary for the purpose of the selection procedure under Art. 49 (1b) (EU) 2016/679. Please ask your controller for further details on the data protection guarantees. For more information on data processing by LMC s.r.o., ID No. 264 41 381, registered office at Jankovcova1569/2c, 170 00 Prague 7, contact the Data Protection Officer Jan Svoboda, e-mail: dpo@lmc.eu or visit https://www.lmc.eu/en/privacy-policy/.